12 June 2019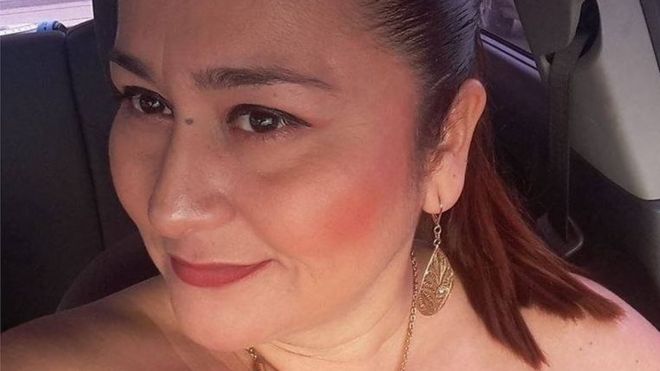 A crime jour­nal­ist has been mur­dered in south-east Mex­i­co, local media report, the sixth reporter to be killed in the coun­try this year.
Two masked men on a motor­bike shot Nor­ma Sara­bia sev­er­al times out­side her home in Tabas­co state, news­pa­per Tabas­co Hoy report­ed.
She had worked for the out­let for 15 years, most recent­ly as a cor­re­spon­dent in the city of Huiman­guil­lo.
Activists say more than 100 jour­nal­ists have been killed in Mex­i­co since 2000.
Most of the cas­es are believed to be linked to drug car­tels and polit­i­cal cor­rup­tion, and the vast major­i­ty of the killings go unpun­ished.
The gun­men fled after killing Ms Sara­bia in Huiman­guil­lo on Tues­day night local time.
Mex­i­can media described Ms Sara­bia, who also con­tributed to oth­er local out­lets, as devot­ed to jour­nal­ism and a pop­u­lar fig­ure in the city.
"We deeply regret her death and we sym­pa­thise with her fam­i­ly," Tabas­co Hoy edi­to­r­i­al direc­tor Hec­tor Tapia said on Twit­ter (in Span­ish).
Mex­i­co has been described as the dead­liest coun­try for reporters out­side a war zone by rights group Reporters With­out Bor­ders (RSF).
At least five oth­er reporters have been killed in the coun­try this year, accord­ing to the group, includ­ing:
Fran­cis­co Romero Díaz, a free­lance reporter enrolled in the Mex­i­can government's pro­tec­tion pro­gramme for jour­nal­ists and human rights activists, mur­dered in Quin­tana Roo state in May
Telés­foro San­ti­a­go Enríquez, founder of a com­mu­ni­ty radio sta­tion, killed in Oax­a­ca state in May
San­ti­a­go Bar­roso, radio jour­nal­ist, shot dead in Sono­ra state in March
Jesús Ramos Rodríguez, radio jour­nal­ist, killed in Tabas­co state in Feb­ru­ary
Rafael Murúa Man­ríquez, direc­tor of a com­mu­ni­ty radio sta­tion, killed in Baja Cal­i­for­nia Sur state in Jan­u­ary
Activists say the mea­sures tak­en by the gov­ern­ment of Pres­i­dent Andrés Manuel López Obrador, who took office in Decem­ber 2018 and has vowed to put an end to the mur­ders, have so far been mere­ly sym­bol­ic.
In March, RSF said it had asked the Inter­na­tion­al Crim­i­nal Court to inves­ti­gate the vio­lence against jour­nal­ists from 2006 to 2018, say­ing the cas­es "take place against a back­drop of pas­sive com­plic­i­ty on the part of the author­i­ties".
"The many mur­ders and abduc­tions of jour­nal­ists who try to inform the pub­lic about organ­ised crime, cor­rup­tion and col­lu­sion between crime car­tels and offi­cials… must be regard­ed as crimes against human­i­ty," the group said in a state­ment.
https://www.bbc.com/news/world-latin-america-48607323?fbclid=IwAR0j6jchVdiGIj5y5qxlbq_VcWM91NbhQuhP1VFYpsWOaEIyP2UcORRgLWQ