Torna l'incubo del terrorismo a Londra: un furgone bianco ha deliberatamente investito i fedeli musulmani che stavano uscendo da una moschea, a Finnsbury Park, dopo la preghiera serale del sacro mese di Ramadan. Al momento si contano un morto accertato e almeno 8 feriti ricoverati in ospedale, tre gravi, mentre l'uomo alla guida é stato arrestato dalla polizia dopo esser stato tirato fuori dal veicolo da alcune delle persone scampate all'investimento e bloccato in quella che testimoni hanno definito una violenta colluttazione. La polizia indaga sull'accaduto come «un potenziale attacco terroristico», ha dichiarato verso l'alba la premier Theresa May dopo le cautele ufficiali iniziali, annunciando per la mattinata la riunione d'un comitato di emergenza da lei stessa presieduta.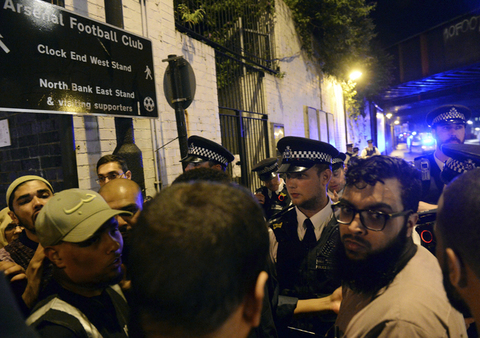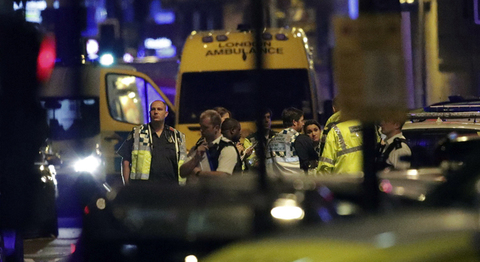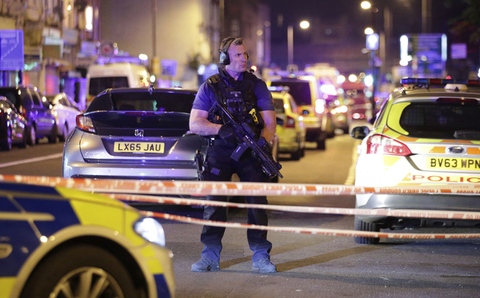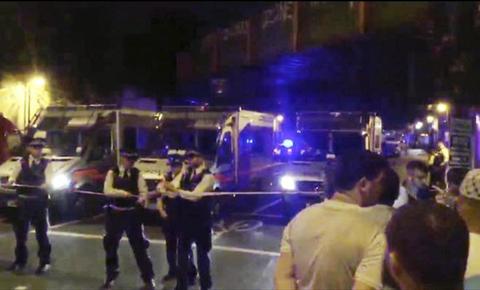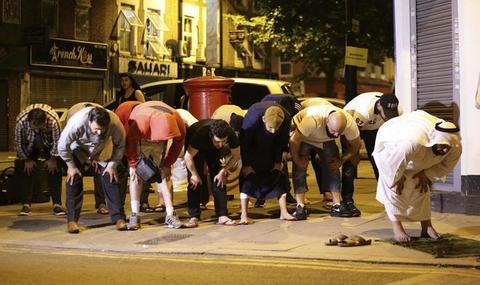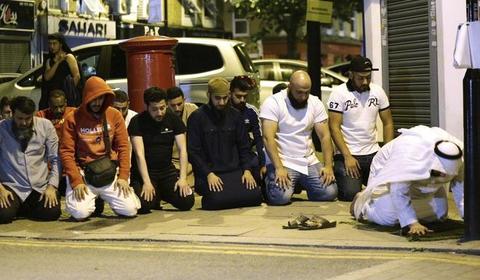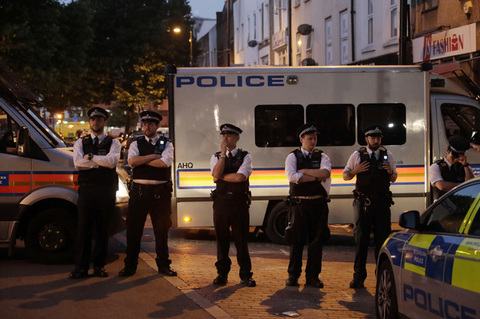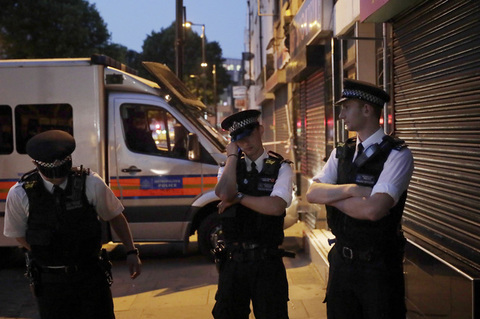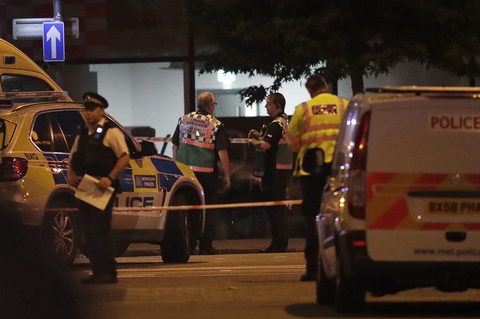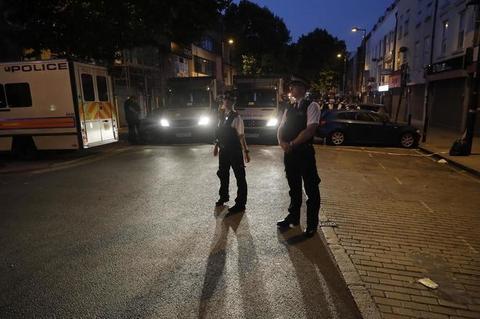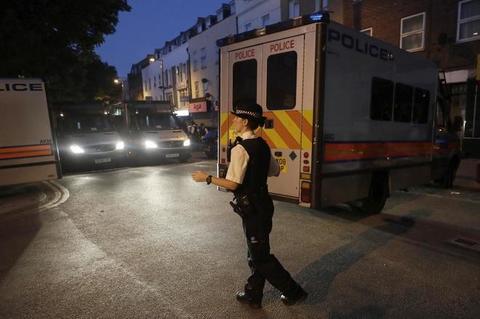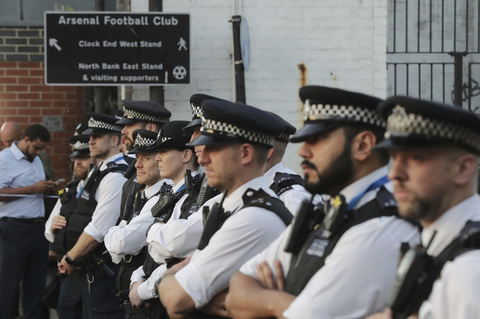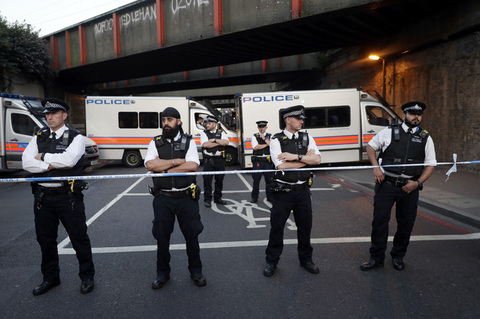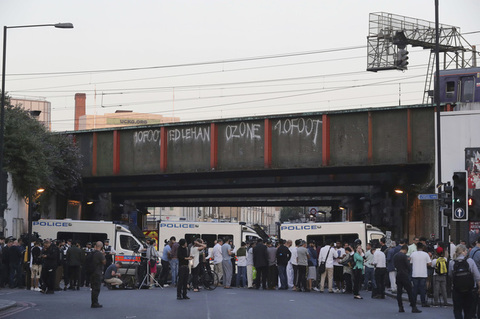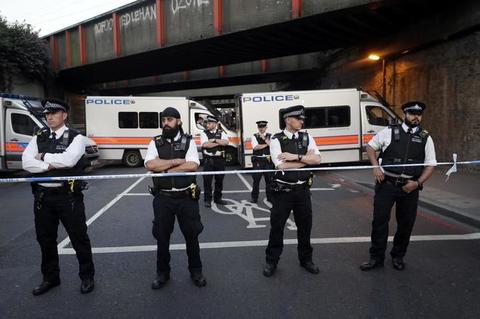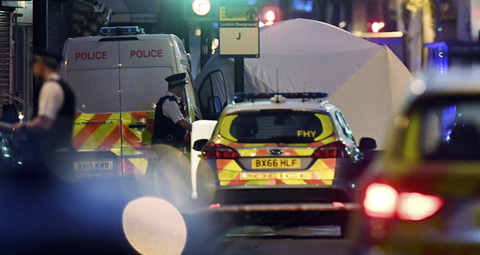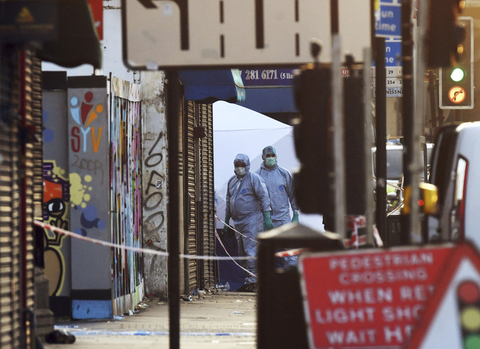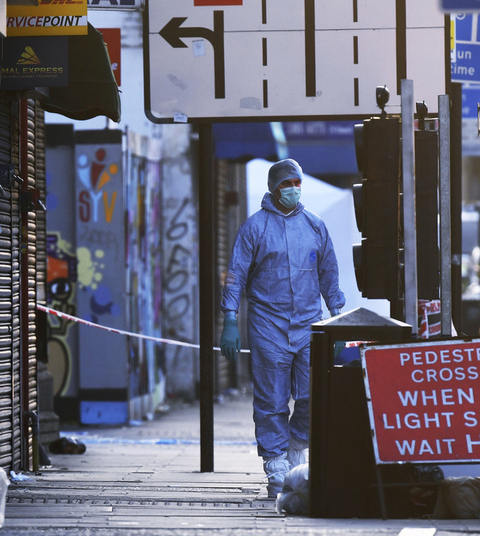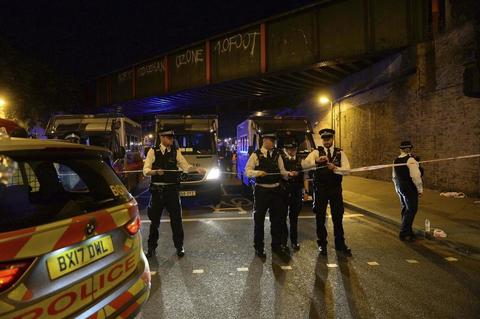 Nuovo attacco a Londra, un morto
Per il Muslim Council of Britain, punto di riferimento istituzionale della numerosa comunità islamica del Regno Unito, non ci sono del resto mai stati dubbi: quelle persone sono state colpite «deliberatamente», aveva denunciato l'organizzazione quasi subito in una nota, per poi rincarare la dose ed evocare «una violenta manifestazione d'islamofobia», con la richiesta alle autorità di garantire maggiore «protezione alle moschee».
Le testimonianze confermano la stessa impressione. Tutti i presenti hanno raccontato di quel van piombato sulla gente ad alta velocità e di persone, giovani e anziani, colte di sorpresa e sbalzate sull'asfalto. Quando il mezzo si é fermato, l'uomo alla guida - descritto come «bianco e senza barba» e successivamente identificato da Scotland Yard come un 48enne - è stato affrontato dalla folla inferocita.
Uno di coloro che affermano di essere intervenuti, Abdikadar Warfa, ha detto ai media di aver tentato di «bloccare» con altri l'investitore per consegnarlo alla polizia. L'uomo pare abbia reagito violentemente (secondo l'Evening Standard avrebbe anche accoltellato una persona, ma Scotland Yard al momento nega), venendo a suo volta colpito da pugni e calci. Fino a quando gli agenti non sono arrivati, prendendolo in consegna. Voci incontrollate hanno continuato a ipotizzare anche la presenza di altre due persone sul van, datesi poi alla fuga, ma nemmeno questo trova per ora conferma.
La polizia intanto presidia la zona in forze e blocca l'accesso a Seven Sisters road, teatro dell'episodio. Mentre, in attesa di accreditare formalmente la pista dell'attacco, funzionari dell'antiterrorismo britannica risultano già sul posto Attorno alla moschea, in ogni caso, l'atmosfera é d'angoscia, con segnali crescenti di collera. Aleggia l'ombra di un possibile doppio standard di giudizio. «È terrorismo sia se le vittime sono cristiane, sia se sono musulmane», ha detto un giovane con voce accorata. Mentre anche l'imam di Finnsbury, Mohammed Kozbar, ha parlato apertamente di «atto terroristico, come a Manchester, a Westminster o a London Bridge».
«La gente cerca risposte», ha detto alla Bbc Mohamed Shafiq, della Ramadan Foundation, accreditando anche lui lo scenario dell'attacco deliberato «contro fedeli musulmani innocenti», ma facendo appello allo stesso tempo alla calma e a non cedere a chi vuole «dividere la comunità» islamica dal resto del Paese. Shafiq si dichiara «scioccato».
A #Londra un van investe i fedeli fuori da una moschea. È sempre terrorismo: sia se le vittime sono cristiane, sia se sono musulmane.
E «totalmente scioccato» si dice anche il leader dell'opposizione laburista, Jeremy Corbyn, popolare deputato da 35 anni del collegio di Islington North, di cui Finnsbury Park fa parte. Corbyn assicura d'essere in contatto con i responsabili della moschea oltre che con la polizia.
I'm totally shocked at the incident at Finsbury Park tonight.
E così il sindaco di Londra, Sadiq Khan, musulmano egli stesso. La moschea di Finnsbury Park ha avuto in passato pessima fama. Una decina di anni fa vi trovò la sua 'tribunà Abu Hamza, predicatore d'odio poi arrestato ed estradato infine negli Usa; e fu frequentata anche da Richard Reid, l'uomo che nel 2001 cercò di far esplodere un ordigno nascosto nella sua scarpa su un volo American Airlines Parigi-​Miami. Tuttavia, dopo essere stato chiusa d'autorità per un periodo, ha riaperto con una nuova leva di leader religiosi che - scrive l'agenzia Pa - si mostrano oggi impegnati nel dialogo interconfessionale.
.@omgitsmahad on #Periscope: Madness in Finsbury Park https://www.pscp​.tv/​w​/​b​B​X​M​m​j​F​N​V​0V3cmxlR2tqYll8MXlwS2RyQnJqUmRKVxBaCr77kDk2qxAfeOvX4G8Fn6gHGASHjMmGJryWvMBP …
Slimz_​_​ @slimz__
Madness in Finsbury Park
pscp​.tv
Finsbury Park terrorist getting arrested! #ScumYou and ISIS are branches of the same tree!
Instead of fighting terrorism and deporting Muslims, Theresa May is clamping down on online racism. 1/​#FinsburyPark
May's refusal to deal with the Muslim problem is going to turn British citizens into cornered, rabid dogs. 2/​ #FinsburyPark
When Muslims marched through London today with terrorist flags how many Muslims come out to oppose them ? None.
@TRobinsonNewEra England is going to wind up with an internal war...caused by 'leaders' allowing unfettered immigration from Muslim countries
The muslim community in London quickly labeled this an "Islamaphobic attack." Maybe they should wait for the facts before starting a war.
#FinsburyPark mosque was home 2 Terrorist Preacher Abu Hamza Al Masri, "shoe bomber"Richard Reid & Zacarias Moussaoui, 20th hijacker on 9/​11
@AmyMek Europe will experience a civil war soon. How much Muslim killing can people endure until they retaliate?
@TRobinsonNewEra England is going to wind up with an internal war...caused by 'leaders' allowing unfettered immigration from Muslim countries
@han_​ider@TRobinsonNewEra We are going to end up with war in our streets just like the Muslim countries, no real surprise, it's what they want.
http://​www​.leggo​.it/​n​e​w​s​/​e​s​t​e​r​i​/​l​o​n​d​r​a​_​f​u​r​g​o​n​e​_​i​n​v​e​s​t​e​_​f​e​d​e​l​i​_​m​o​s​c​h​e​a​_​f​i​n​n​s​b​u​r​y​_​p​a​r​k​-​2​5​1​2​3​6​0​.​h​tml