Writer and activist who was out­spo­ken in pro­mot­ing black self-deter­mi­na­tion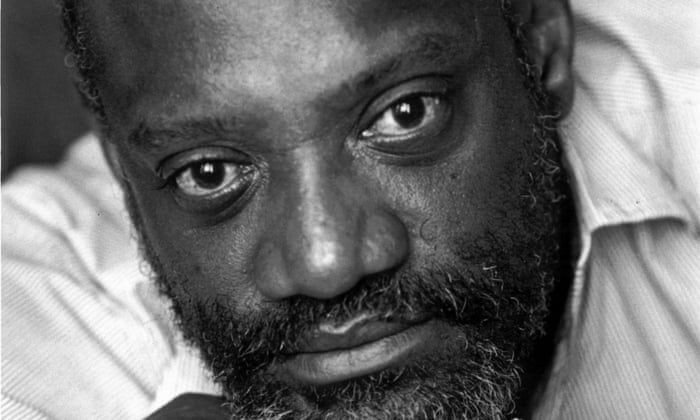 Dar­cus Howe was influ­enced by the Black Pow­er move­ment in the US and Caribbean. Pho­to­graph: Jane Bown for the Guardian
The broad­cast­er and writer Dar­cus Howe, who has died aged 74, once described him­self as hav­ing come from Trinidad on a "civil­is­ing mis­sion", to teach Britons to live in a har­mo­nious and diverse soci­ety. His aims were rad­i­cal, and he brought them into the main­stream by artic­u­lat­ing fun­da­men­tal prin­ci­ples in a strik­ing­ly out­spo­ken way.
After his ini­tial expe­ri­ence of racial ten­sion in Britain at the start of the 1960s, Howe became active in the Black Pow­er move­ment in the US and the Caribbean. In August 1970, hav­ing returned to Lon­don, he organ­ised, with Althea Jones-Lecointe and the British Black Pan­thers, a cam­paign in defence of the Man­grove restau­rant. Estab­lished and run by Frank Crichlow, the Man­grove was a small piece of decolonised ter­ri­to­ry in Not­ting Hill, west Lon­don. When police attempt­ed to close it, Howe came to his friend's aid, organ­is­ing a march. Entire­ly peace­ful until the police inter­vened in over­whelm­ing num­bers, it led to a spon­ta­neous melee, the melee to arrests, and the arrests to the biggest Black Pow­er tri­al in British his­to­ry.
For 55 days Howe and Jones-Lecointe led the defence of the Man­grove nine – them­selves, Crichlow and six oth­ers – from the dock of the Old Bai­ley. Howe demand­ed an all-black jury, a claim he root­ed in the Magna Car­ta. The judge reject­ed this, but the nine had stamped their author­i­ty on the case.
Howe sub­ject­ed the pros­e­cu­tion to foren­sic scruti­ny. Against the com­bined forces of Spe­cial Branch, the Met­ro­pol­i­tan police, the judi­cia­ry and the Home Office, the nine pre­vailed, not only win­ning their acquit­tal on charges includ­ing incite­ment to riot, but forc­ing the first judi­cial acknowl­edg­ment that there was "evi­dence of racial hatred on both sides". The ver­dict sent shock­waves through the polit­i­cal estab­lish­ment. Senior fig­ures in the Home Office manoeu­vred behind the scenes to get the judge to retract his state­ment, but the ver­dict stuck.
In 1973 Howe estab­lished the Race Today Col­lec­tive. Unlike a tra­di­tion­al polit­i­cal par­ty, mem­bers were not try­ing to set the agen­da or to win con­verts. Rather, they put out a mag­a­zine, Race Today, record­ing grass­roots cam­paigns in Britain and abroad. Among their num­ber were Leila Has­san, the deputy edi­tor and lat­er Howe's wife, Lin­ton Kwe­si John­son, the cel­e­brat­ed dub poet, Bar­bara Beese, one of the Man­grove nine, and Far­rukh Dhondy, the writer and, from 1984, a com­mis­sion­ing edi­tor for Chan­nel 4 tele­vi­sion.
When female Asian work­ers went on strike at the Grun­wick film pro­cess­ing lab­o­ra­to­ries in Willes­den, north-west Lon­don, in 1976, the col­lec­tive pro­vid­ed sup­port. When, the same year, the Ben­gali Hous­ing Action Group pro­vid­ed an organ­i­sa­tion­al basis for squat­ting in vacant prop­er­ties in Tow­er Ham­lets, the col­lec­tive helped cre­ate the largest squat in Europe. This, in time, result­ed in an entire com­mu­ni­ty secur­ing decent hous­ing.
Race Today's largest cam­paign fol­lowed the New Cross fire in 1981. The deaths of 13 black young peo­ple from a sus­pect­ed racist attack in south-east Lon­don was met with indif­fer­ence from Mar­garet Thatcher's gov­ern­ment, the main­stream press and the police. Howe set about organ­is­ing a day of action, the largest ever polit­i­cal demon­stra­tion by black peo­ple in Britain, on a work­ing Mon­day. In doing so, he applied the meth­ods of organ­i­sa­tion that he had learned from the US rad­i­cals H Rap Brown and Gwen Pat­ton a quar­ter of a cen­tu­ry ear­li­er.
More than 20,000 peo­ple, the vast major­i­ty black, marched through Lon­don. It proved a pow­er­ful demon­stra­tion of resolve. Despite oppres­sive polic­ing, scuf­fles were rare. But the back­lash was swift. Swamp 81, a mas­sive esca­la­tion of stop and search, attempt­ed to reassert police con­trol over London's black com­mu­ni­ty. Ten­sions even­tu­al­ly reached break­ing point, lead­ing to the three days of the Brix­ton riots – described by Howe as "an insur­rec­tion of the mass­es of the peo­ple". The Race Today office, in Rail­ton Road, Brix­ton, was on the front line, and the col­lec­tive mon­i­tored the bat­tle, record­ed events and, after the insur­rec­tion was over, debriefed the lead­ing par­tic­i­pants. From then on, Howe argued, no longer would black peo­ple sim­ply com­plain about white pow­er – they would con­front it head on.
Howe's first TV series, The Ban­dung File (1985–91), was com­mis­sioned for Chan­nel 4 by Dhondy, with Tariq Ali as co-edi­tor. Howe report­ed on top­ics includ­ing pirate radio in Lon­don, the eco­nom­ic poli­cies of Julius Nyerere in Tan­za­nia and the over­throw of "Baby Doc" Duva­lier in Haiti. In The Devil's Advo­cate (1992–96), Howe sub­ject­ed peo­ple in author­i­ty to pub­lic scruti­ny. The series proved pop­u­lar: as Howe's pro­duc­er col­league Narinder Min­has put it, he "brought the intel­li­gent dis­cus­sions about race to prime­time".
Born in Moru­ga, Trinidad, Rhett, nick­named Dar­cus, was the son of Lucille (nee Rud­der) and Cipri­ani Howe. He was immersed in Dick­ens, Shake­speare and the Book of Com­mon Prayer by a moth­er and father who were, respec­tive­ly, his first teacher and head­teacher at Eck­el Vil­lage pri­ma­ry school. Cipri­ani was also an Angli­can priest, for whom the mes­sage of the scrip­tures was egal­i­tar­i­an­ism, the gospel of Christ the social rev­o­lu­tion­ary. Dar­cus won a schol­ar­ship to Queen's Roy­al Col­lege, Port of Spain, one of the most elite schools in the Caribbean. He divid­ed his time between learn­ing Latin at QRC, attend­ing mass ral­lies for Trinida­di­an inde­pen­dence and hang­ing out with The Rene­gades, the street gang of urban youth who coa­lesced around the steel band of the same name in East Dry Riv­er.
At the age of 18 he went to Britain with the inten­tion of train­ing as a bar­ris­ter. How­ev­er, unwill­ing to accept the sta­tus of sec­ond-class cit­i­zen, he gave up the law in favour of Black Pow­er pol­i­tics and rad­i­cal jour­nal­ism, and returned to Trinidad.
Meet­ing Mal­colm X in 1965 and Stoke­ly Carmichael two years lat­er made a deep impres­sion on him. In May 1968 he went to par­tic­i­pate in the events in Paris. But he soon saw the short­com­ings of the self-appoint­ed "van­guard par­ties" among the Parisian stu­dents, and bore in mind the empha­sis placed by his uncle, the Marx­ist his­to­ri­an CLR James, on the impor­tance of the black work­ing class as an agent of change.
Howe found a more effec­tive mod­el of polit­i­cal organ­i­sa­tion in the Black Pow­er move­ment, which was grow­ing in the US and the Caribbean. In Octo­ber 1968 he trav­elled to Mon­tre­al to par­tic­i­pate in the Con­gress of Black Writ­ers – a Black Pow­er inter­na­tion­al in all but name. There he dis­cussed the phi­los­o­phy of organ­i­sa­tion with Wal­ter Rod­ney, and then joined Brown and Pat­ton in organ­is­ing the Ocean Hill-Brownsville cam­paign in Brook­lyn, aim­ing to pro­mote black com­mu­ni­ty con­trol of edu­ca­tion across New York.
Howe's next major cam­paign took place in Trinidad. Work­ing as a jour­nal­ist for the Van­guard, the news­pa­per of the Oil­field Work­ers' Trade Union, he gal­vanised sup­port for the Black Pow­er upheavals of Feb­ru­ary-April 1970. For a time, the revolt brought the gov­ern­ment to its knees, and pro­vid­ed Howe with a glimpse of a new soci­ety. The squares of Port of Spain were full of black work­ing peo­ple debat­ing, rea­son­ing togeth­er, organ­is­ing them­selves with­out the state or cap­i­tal­ism. Patri­archy was also in retreat. Howe took this as a proof of the revolution's suc­cess: for him, Black Pow­er entailed women's lib­er­a­tion.
The path that Howe embarked on lat­er that year in Lon­don con­tin­ued into the new cen­tu­ry. In his doc­u­men­taries White Tribe (2000) and the three-part Slave Nation (2001), Howe played the anthro­pol­o­gist, exam­in­ing British­ness and white­ness. With con­sid­er­able fore­sight, these doc­u­men­taries exam­ined the rise of Eng­lish nation­al­ism and resent­ment against Pol­ish migrants. In the 1990s he had a col­umn in the Evening Stan­dard, and for more than a decade he wrote for the New States­man.
Diag­nosed with prostate can­cer in April 2007, Howe saw the polit­i­cal sig­nif­i­cance of the dis­ease. Black men from the Caribbean, Amer­i­ca and the west coast of Africa are three times more like­ly to suf­fer from it than white men. He worked with the NHS and Chan­nel 4 to encour­age black men to have check­ups.
Weeks before the riots in Eng­lish cities in August 2011 prompt­ed by the fatal police shoot­ing of Mark Dug­gan in Tot­ten­ham, north Lon­don, Howe wrote a piece for the Voice pre­dict­ing unrest. He refused to con­demn those who took part in it.
One of his last pub­lic engage­ments was the readthrough of Guer­ril­la, a polit­i­cal dra­ma by John Rid­ley, to be shown on Sky Atlantic. Howe had spent time with the pro­duc­tion team, advis­ing them on the pol­i­tics of the 1970s and the Black Pow­er move­ment. They acknowl­edged the inspi­ra­tion pro­vid­ed by his involve­ment in its British arm.
Howe direct­ed his enor­mous intel­lec­tu­al ener­gy and skill as a polit­i­cal organ­is­er to "bring rea­son to race". He reject­ed the pol­i­tics of sound­bites and prej­u­dice, in favour of a pol­i­tics based on faith in the cre­ativ­i­ty of migrant and work­ing-class com­mu­ni­ties.
He is sur­vived by Leila, three sons and four daugh­ters.
• Dar­cus (Rhett Rad­ford Leighton) Howe, activist, writer and broad­cast­er, born 26 Feb­ru­ary 1943; died 1 April 2017
https://www.theguardian.com/world/2017/apr/03/darcus-howe-obituary
Kissinger71